New Product
Zebra Introduces ZT400 Printer Series
ZT410 and ZT420 Replaced By Updated ZT400 Series
Zebra's ZT400 Series Printers have been customers' favorites since it's release and the new ZT400 Series doesn't disappoint. With a "future proof" design the new user-friendly and durable ZT400 Series printers are built to last several years.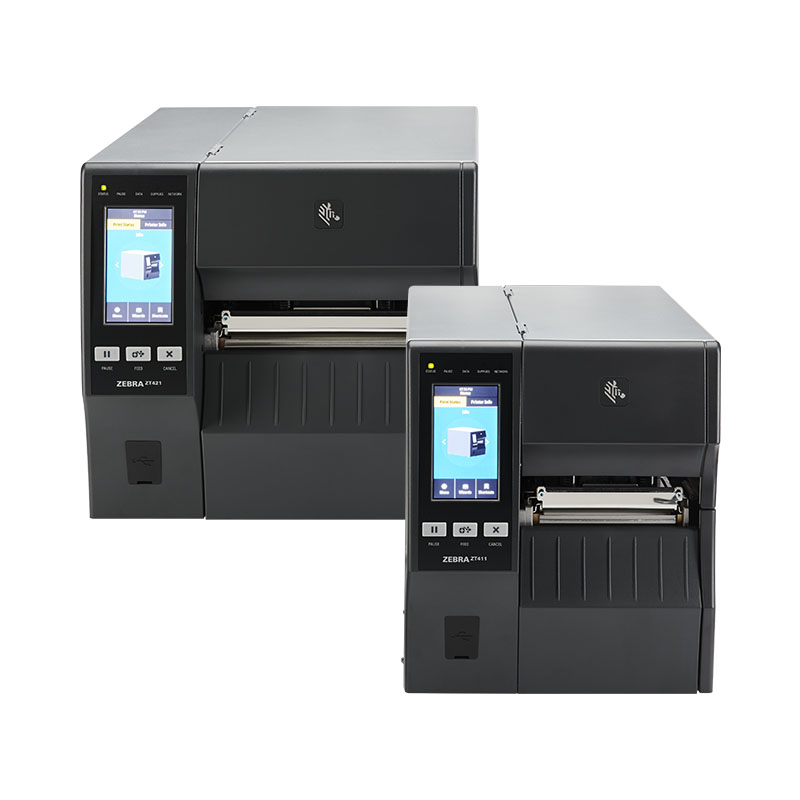 Select either 4-inch or 6-inch print width, and 203, 300, or 600 DPI only with the ZT411 and ZT411 RFID models. Each printer features a 4.3-inch, full-color, touch display, so your workers can easily interact with the printer, adjust settings, and see when the color-coded display when the printer is in an error state or paused.
Zebra knows your time is valuable on the field, so that's why they included specific features to reduce standby time, such as
Field and factory upgrades
Dual USB host ports to plug in two items at once, like a memory stick and scanner
Lighted, color-coded, side-loading supplies paths for simple installation and media and ribbon
You can also upgrade your ZT411 and ZT421 printers in the field for general UHF RFID printing or upgrade your ZT411 with RFID on-metal RFID tagging (only for ZT411 203 and 300 DPI).
As your needs evolve, so can your ZT400 Series Printers so you don't have to buy a new printer.
---
Click the links below to learn more about each of the new ZT400 Series Printers