New Product
Newcastle Releases New Mobile Cart
The LT Series: A Rugged Mobile Print Cart for Lighter Applications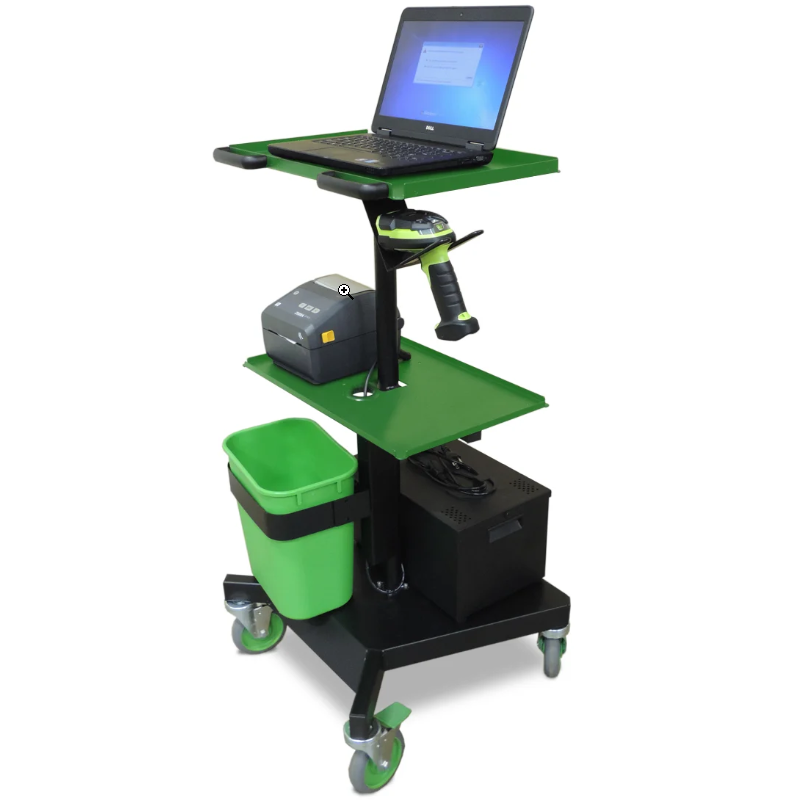 Newcastle Systems announced their new LT Series powered mobile workstation late summer 2020. This new series is lighter than the heavy duty or mid-range carts but just as rugged. It powers a laptop, a small thermal printer and a scanner using mobile power for 8+ hours, depending on the power system. 24/7 power is an option with Newcastle's PowerSwap. The cart has a standard 3 shelves: top, middle, and bottom, with additional optional accessories available. With the LT Series cart in your warehouse, see your ROI within 90 days of use.
For more information about Newcastle Systems mobile workstations, visit our Guide to Mobile Powered Carts.
---
Have Questions?
We have a large selection of products available, each with numerous configurations for specific needs. Let us help you find a customized solution for your needs. Just fill out our Contact form, and we'll get back to you within one business day.